The Brazilian Association of Pure Grape Juice Makers was founded on January 11, 2018 by twelve (12) companies/wineries that shared the same philosophy of valuing the pure grape juice, without any additions, just grapes. It is a process that requires higher technology, strict controls and lab analyses to guarantee that the consumer will only be drinking grape, in essence.
Headquartered in Flores da Cunha, state of Rio Grande do Sul, Brazil, the association decided to hire a consulting firm specialized in agribusiness (AJLima) and a certification institute (Totum) to create a self-managed certification program, that grants the use of the Pure Grape Juice Seal by products that comply with a rigorous set of regulations, technical norms and laboratorial control.
The mission of the association and its members is to guarantee that consumers, when acquiring a product that bears the grape juice Purity Seal, will be taking "only grapes" to their home and family.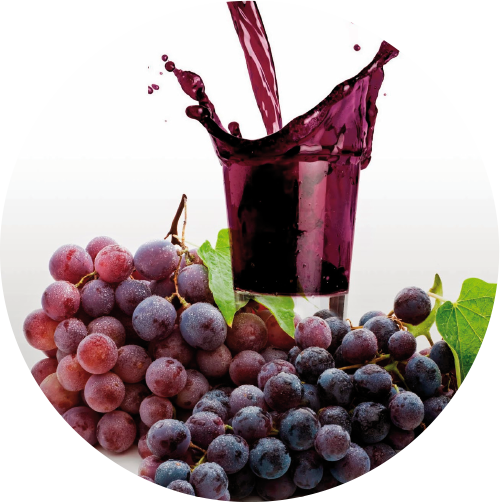 The Pure Grape Juice Seal / Certification of Purity and Quality is issued by the Brazilian Association of Pure Grape Juice Makers, ensuring that the juice is:
– Free from any food preservative or antioxidant
– Free from water addition
– Free from sugar addition
That means that the grape juice that bears the seal does not have any ingredient other than the original raw material: grapes. This difference is important because there are other grape juices available on the market that do not necessarily cater to the requirements of the pure grape juice.
HOW TO BE A PURE JUICE MAKER AND OBTAIN CERTIFICATION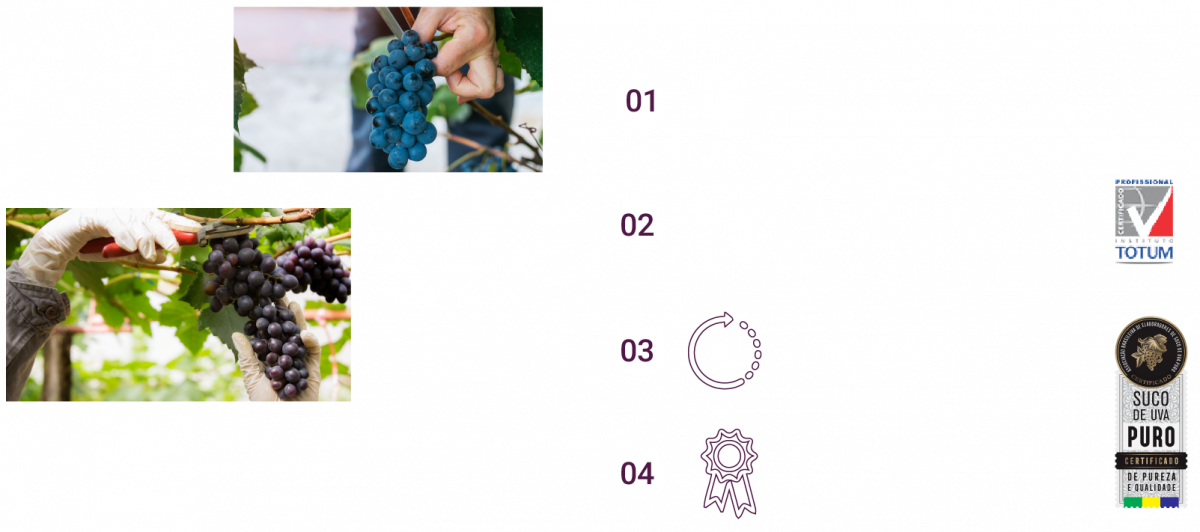 HEALTH BENEFITS OF PURE GRAPE JUICE
Studies have shown that the red and white grape juices can have the same health benefits as wine, because they contain strong antioxidants known as polyphenols to which the good effects of wine (to the heart and overall body) are attributed. The polyphenols present in grape juices have shown the hability to avoid oxidation of the "bad cholesterol", or LDL, that leads to the formation of plaques in arteries.
Fill out the form and wait for our contact.